Physicians and other healthcare professionals would be well served by learning what the radiation risks are to an unborn baby as it relates to various medical procedures such as Diagnostic x-rays, CT scan (CAT scan), and Fluoroscopy.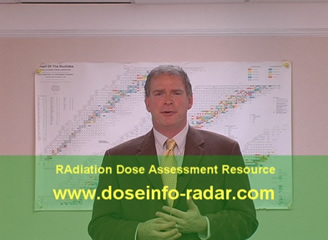 Course Instructor: Dr. P. Andrew Karam
Since 1981 I have worked primarily in areas related to radiation safety; as a radiation safety professional, a scientist and professor, a consultant, or an instructor. I am also a writer, with over 200 encyclopedia articles and several books in print, and an 8-book series (Controversies in Science, Facts on File) in the works - not to mention my scientific and technical writing (6 book chapters, a number of refereed papers, over 100 scientific presentations, several hundred encyclopedia articles, fact sheets, and over 100 technical articles and editorials in scientific and technical journals and newsletters).
For more information about multiple user purchases and applicable discounts please contact us directly at [email protected] or call us at 702-564-2798